Drainzit™ Oil Drain Hoses
Drainzit oil drain hoses make changing oil easier and cleaner! Drainzit is easy to install, simple to use and requires no engine modification. For use on nearly all equipment powered by small engines: pressure washers, generators, pumps/sprayers, compressors, lawn mowers and more.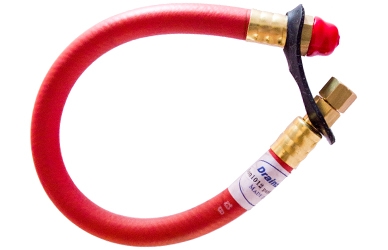 CHECK YOUR ENGINE'S COMPATIBILITY
Drainzit oil drain hoses allow you to change the oil in your small, gas and diesel powered engines without tipping, dismounting, or modifying your engine in any way.
Drainzit hoses are custom-designed to be easy to use and install. The flexible hose allows for easy draining into an oil disposal container. Once you're done, replace the brass cap and hook the loose end into the retainer and you're on your way. Drainzit oil hoses are meant to save you time and save the environment!
Bob Cordes, the inventor of Drainzit oil hoses, came up with this idea over 10 years ago after being frustrated with the mess and hassle of draining the oil in his gas-powered pressure washer. Read more about how Bob came up with this invention…
If you're interested in selling Drainzit Oil Hoses, either in your store or on your manufactured equipment, contact us today to get started!
Looking to buy Drainzit hoses? Here is a list of retailers with locations across the U.S.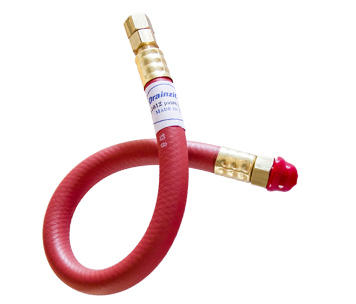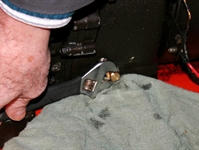 Step 1) First, remove the oil drain plug from your engine and attach the Drainzit hose. Make sure the connection is secure and the custom-designed fitted seal will do the rest.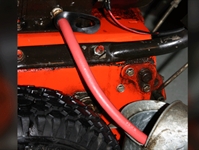 Step 2) Next, remove the brass cap and aim the end of the hose into your oil disposal container.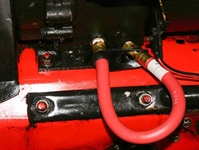 Step 3) Once the oil is completely drained, replace the brass cap and you're done!
Drainzit eliminates the problem of oil draining on the rollers of our greens mowers. Great product! And excellent quality!

I actually look forward to changing the oil now, just turn the washer and it will pour into a container.